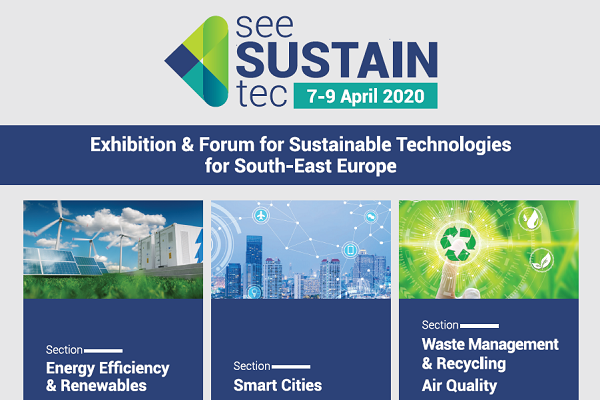 The market for eco-technologies in South-East Europe keeps expanding due to new regulations, industries and municipalities' necessity for decreasing their ecological footprint and achieving more efficiency. Sustainable infrastructure, environment and climate action, innovations and digitalization will be among the EU funding priorities of the next Programming Period 2021 – 2027, which will stimulate further investment opportunities in Bulgaria.
seeSUSTAINtec is a new brand of Via Expo, which successfully combines there events with a background of over 15 years – Save the Planet (waste management & recycling), EE & RES, Smart Cities and the crucial topic of Air quality.
Taking place on 7-9 April 2020 in Sofia, Bulgaria, it will provide foreign producers and local companies with the best opportunity for product launch and networking with distributors, clients and partners from SE Europe. The exhibition and the forum will emphasize the importance and the numerous advantages of implementing new solutions that can turn waste into valuable resources, help us save and produce clean energy, make our cities more connected and intelligent.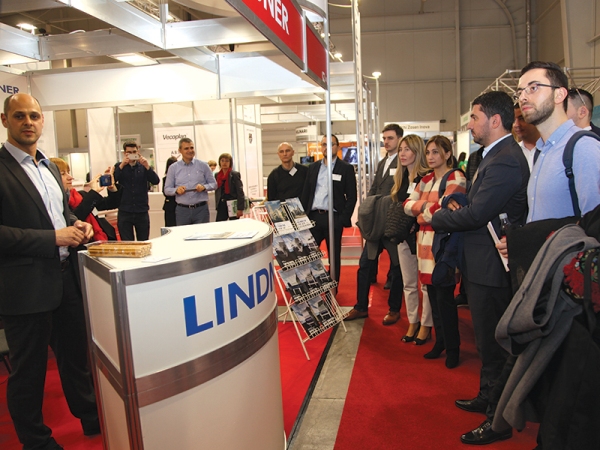 Innovations – the driving force towards a circular economy, will take centre stage at the 'Waste Management' section. The scope of it will include waste collection, transport vehicles and technologies, waste treatment, landfills, composting, waste-to-energy, recycling, services, etc.
During the 2019 edition, the progress of Bulgaria in utilizing bio-waste, increasing the share of packaging recycling, electrical and electronic equipment and motor vehicles was announced.
Don't miss booking your stand or organizing your workshop at seeSUSTAINtec. Take advantage of the comprehensive promotion services.
For more information – www.viaexpo.com