Following the success of 2019 conference which attracted participants from entire value chain from more than 20 countries and organised 3 exclusive technical tours across latest Copenhagen based biotech facilities, this year event is set to bring even more participants, unique content, workshops and networking. Join us for newly researched agenda, latest market news, excellent keynote speakers & technical insights!
We are proud to announce our 2 new sponsors: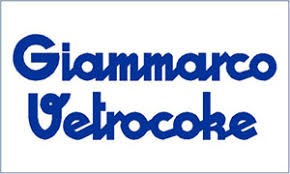 Giammarco-Vetrocoke is Process Licensor for Low Energy Carbon Dioxide removal and recovery.Giammarco-Vetrocoke service includes ,Process Design Package supply for new and revamped units, Plant surveys, Feasibility studies, Energy saving and/or capacity enhancement, Site assistance for mechanical inspection, pre-commissioning, commissioning and start up, Performance evaluation, Training of personnel

Turboden S.p.A., a group company of Mitsubishi Heavy Industries, is an Italian firm that provides reliable and proven technological solutions for the enhancement of energy efficiency and for the valorization of renewable sources.
Since 1980, the company designs, manufactures and maintains Organic Rankine Cycle (ORC) systems, highly suitable for distributed generation, which produce electric and thermal power exploiting multiple sources. Thanks to its long experience in the energy efficiency sector, today Turboden expands its solutions with gas expanders and large heat pumps to contribute to the worldwide efforts to mitigate global warming by creating reliable and clean energy systems that are safe, cost-efficient and easy-to-use.
Operator driven speaker line up
Johan Mertens – Engie – Global Energy Management-Biomass Trader
Carlos Retortillo – Ence Energía y Celulosa – Operations Director
Esa Tepponen – Lahti Energia – Project Manager
And many more…
Early confirmed topics
Latest data of European biomass market
Biomass power & thermal energy
Success stories from the Nordics
New built CHP plants in Europe
Pellet market development worldwide
Latest innovation & technologies
New solutions for Combined Heat & Power (CHP) generation
Corresponding to the market trends and optimizing technology
Best practise examples for specific applications
Supply chain and provision of raw materials
Role of biomass and influence to management of climate preservation
We are pleased to announce E.ON Högbytorp new build facility tour on 3 March 2020
There is no extra charge to attend the site visit.
Places available on first come first served basis.
Join the list today.
Read more about E.ON Högbytorp 
Become a speaker
Got an interesting story to share? Want to discuss pressing matters at conference setting or lead panel discussion?
Become a speaker!
Please send your short abstract for consideration to speakers@fortesmedia.com or call our production team on +48 61 250 4871 for a chat.
Sponsor/ Exhibit on the event
Would you like to improve your brand awareness, increase sales of your products and services?
Our sponsorship team will help you to reach the right audience. Consult our individually tailored packages and available sponsorship plans – call us on +48 61 250 4880 or email Nicolas Nowak nowak@fortesmedia.com
12+ Programme Hours | 8+ Networking Hours
Refreshments & Coffee Breaks | Business Lunches and Drinks
Case Studies | Site Visits
Panel Debates | Q&A
Early bird registrations until 20 December 2019
Sign up and save €300. Pay €895 instead of €1195