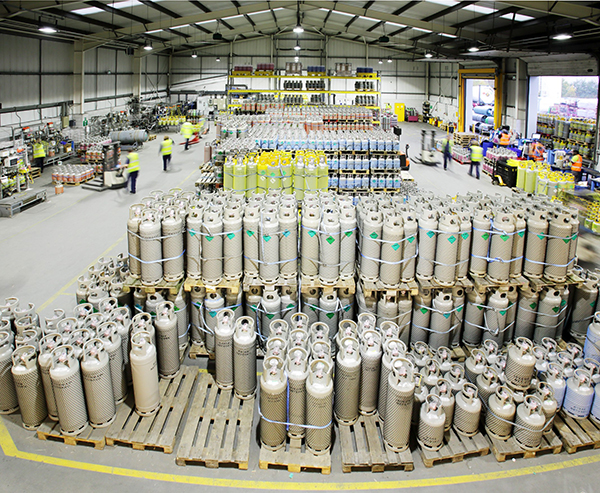 Reclamation will play an increasingly key role as the F-Gas stepdowns shape the future of refrigeration and air conditioning. The industry is predicting a growth in reclamation as a result of the restrictions in the supply of high GWP refrigerants under the F-Gas Regulations.
Supplies of reclaimed refrigerant are crucial to ensure that there is enough gas on the market to meet demand. As a result of this A-Gas has doubled its reclamation capacity by building new separators on its site at Eygelshoven in the Netherlands in addition to the separation capacity in Bristol (UK)
The new equipment will enable the reclamation of mixed refrigerants received from customers across Europe. A-Gas has been a pioneer of refrigerant processing for more than ten years. Using fractional distillation technology, mixed refrigerant products that would otherwise be consigned for destruction can be separated and restored back to international standards.
A-Gas reclaims thousands of tonnes of refrigerant a year across the world making it one of the leaders in the market.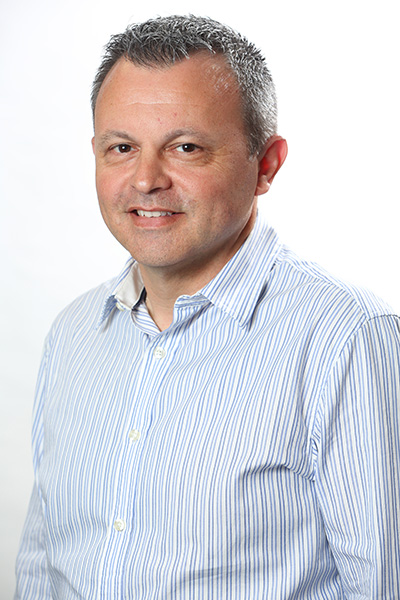 That's why the time is right to look carefully at the mechanics of recovery and how you can take it to a new level. Recovery plays a crucial role in the retrofit process but you have to make sure that you have the right tools for the job before you start.
Throughout the EU there are rising demands on contractors to carry out refrigerant retrofits as the move away from high GWP refrigerants gathers pace. Quota systems laid down by the F-Gas Regulations mean that in 2021 there will be in excess of 30 per cent reduction in the supply of virgin HFCs (on a CO2 equivalent basis). The supply of high GWP gases will be squeezed which will force contractors and end-users to rethink what they are doing. In turn the opportunities to introduce low GWP alternatives will grow.
What's more, the stepdowns from high GWP gases will continue through to 2030 and possibly beyond. So there is so much work that needs to be undertaken in this area over the next few years. Engineers and contractors will need to look at all parts of the retrofit programme and figure out the best way to optimise what they do.
The ban on the use of virgin refrigerants with a GWP of more than 2500 which came into effect in January 2020 have given the industry plenty to think about. Irrespective of the size of the system, this means you will be unable to install refrigeration equipment that uses gases above this threshold. This effectively has brought the installation of new R404A equipment to an end.
Simultaneously there was also be a ban on servicing existing equipment with virgin refrigerants that have a GWP of more than 2500 and where the charge is greater than 40 tonnes of CO2 equivalent – that's equal in amount to approximately 10kgs of R404A. These changes have focused the minds of installers and end users as reclaimed R404A needs to now form part of their procurement plan. Reclaimed R404A is available for servicing such systems until 2030.
The amount to come from reclaimed sources will be limited as the rate of retrofit activity has declined over the year due to the COVID crisis. Most industry observers were expecting the opposite to happen.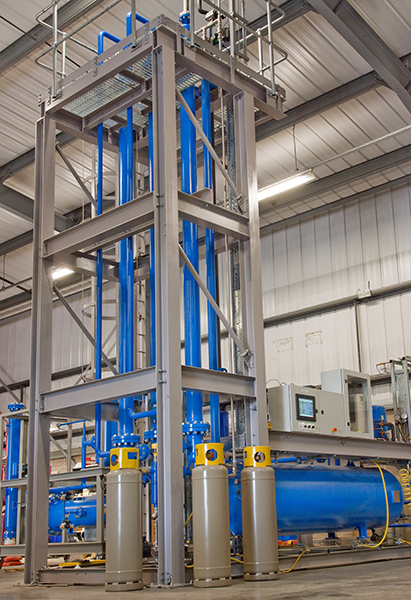 There is evidence of illegal refrigerants entering the market having an effect on supplies of R404A in the EU. Recent media reports have highlighted the problem in Europe. Many loads of illegal refrigerants, some in illegal disposable cylinders have been seized by several authorities.
At ports around Europe there is often no connection between the F-Gas management system and customs enforcement. This is how shipments of illegal refrigerants can often be waved through customs without any stringent checks.
The widespread supply of illegal refrigerants during 2019 and 2020 has given the market a false view that availability of these high GWP products are in plentiful supply. We expect this to change in 2021.
Despite this turmoil there is a clear path to follow for the refrigeration industry with the F-Gas phasedowns. My advice to end users is to accelerate their retrofit programmes if they haven't done so already. Help is on hand from refrigerant suppliers to ensure that you and your maintenance team have all that's needed to make the switch to low GWP gases.
It is significant that the big supermarkets and many larger operations in food processing have made this change already. Let's not forget that we have made considerable progress on this in the last three years but maintaining momentum is key.
From the start of this year the major refrigerant suppliers have said goodbye to virgin R404A. Contractors need to be sure that they are buying in line with the regulations. The good news is that you no longer have to rely on virgin R404A. Interim replacements like R448A and R449A will give you some breathing space to meet the low GWP challenge into the mid to late 2020s. But if R404A is still the product for you, reclaimed product is available.
Experts are on hand to help. There's a wealth of information available on the A-Gas website to help you make the switch from R404A to low GWP gases and we are happy to give advice at the end of the phone. Only by working together we can all meet the F-Gas challenge.